Professional Gutter Installation & Replacement
From replacing old gutters to a new installation, The Badger Company is dedicated to working with you to implement a solution that meets your needs. We repair and install both residential and commercial seamless gutters, downspouts and sheet metal work. The Badger Company installs six-inch gutters for the same price as smaller five-inch gutters.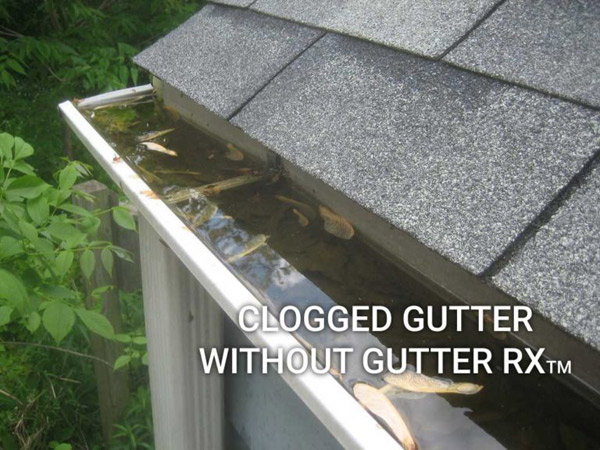 We have been providing gutter installation since 1998. The Badger Company is fully insured and our work comes with a warranty, so you can rest assured about the quality of our service.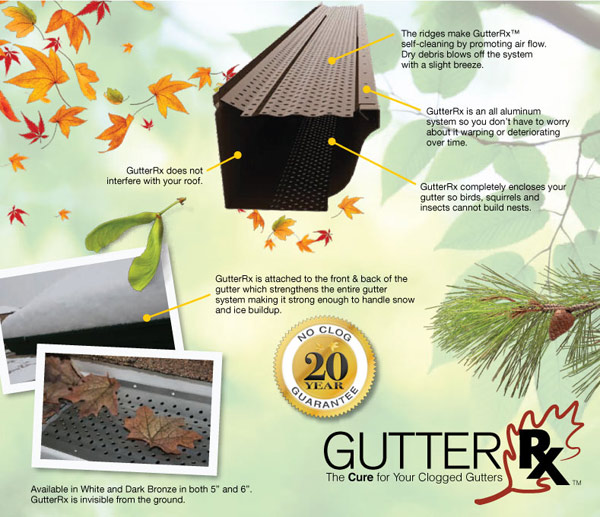 Do You Need a New Gutter Installation?
Wisconsin gets a lot of precipitation. That moisture can pool around your home's foundation, causing your house to settle, which in turn causes cracks in brick and concrete. With repeated or prolonged exposure to water run-off, your home will also be susceptible to rot, mold, mildew, discoloration, basement flooding, landscape erosion and more.
This is why rain gutters that transport water away from your home are so important. Properly functioning gutters shield your home and usher water safely away from it.
What Are Seamless Gutters?
Currently, it is estimated that 75% of rain gutters installed in America are made of seamless aluminum. Reasons for aluminum's popularity are its moderate cost and long life – it can last the lifetime of your home. It is also resistant to rust, even when subjected to standing water over long periods of time.
The term "seamless" explains the major advantage with this type of gutter: It can be custom-made to any length required, eliminating the need for seams. And without seams, there won't be leaks. The magic of making seamless gutters occurs inside a gutter machine. The flat aluminum sheet that enters one end of the machine comes out the opposite end formed into the finished gutter profile. The most popular profile for seamless gutters is a K-style gutter with a curved front edge. This is where our expertise shines. Allow us to show you when we perform your gutter installation!
How to Keep Debris Out of Your Gutters
The Badger Company proudly uses GutterRx™ to protect your new seamless gutters from clogging due to buildup of debris, leaves, pine needles, etc. Your new seamless gutters are also protected from snow buildup and ice dams.
What Is GutterRx™?
GutterRx is a great economical option for keeping larger debris and leaves out of your gutters. Its innovative, all-aluminum, interlocking panel design securely attaches to existing five-inch and six-inch gutters. GutterRx does not interfere with your roof, so it can be installed on homes and buildings with asphalt shingle, metal, tile, slate, rubber and TPO roofs.
GutterRx is designed to prevent most leaves and debris from entering your gutters, including pesky helicopters and whirlybirds from maple trees and oak tassels from oak trees.
Since GutterRx is made from solid aluminum, it will offer years of trouble-free performance and will not expand, contract or deteriorate like plastic and PVC gutter guards. The panels are environmentally friendly and fully recyclable.
How GutterRx™ Gutter Guard Works
Ridges make GutterRx self-cleaning by promoting airflow
Dry debris blows off the system with a slight breeze
Does not interfere with your roofing system
All-aluminum system won't warp or deteriorate over time
Completely encloses your gutter so birds, squirrels and insects cannot build nests
Attached to front and back of the gutter to strengthen the entire gutter system
Strong enough to handle snow and ice buildup
The GutterRx™ Warranty
GutterRx™ offers a great warranty program for its gutter guard products, including a material warranty and a performance guarantee. This promises that your Gutter Rx products will be free from defects due to faulty materials or workmanship for the life of the product, and that the gutter guards will reliably keep your gutters from becoming clogged.
Contact Us Today for a Free Consultation
The Badger Company offers a free, comprehensive consultation to customers throughout southern Wisconsin. If you need a new gutter installation or your old, damaged gutters need replacement, rely on our team for the professional service you're looking for. Call us today at (608) 850-6282 or fill out the online form to send us a message. We'll be happy to answer any questions and get you a great gutter system fast!