Factory-Authorized Commercial Siding Contractor
The Badger Company works with general contractors, property managers and other businesses to provide beautiful siding for commercial projects. We are an Authorized James Hardie Side Master, so you can trust that we know the best siding installation methods and will give you new siding that looks great. Contact us today for assistance with your siding needs.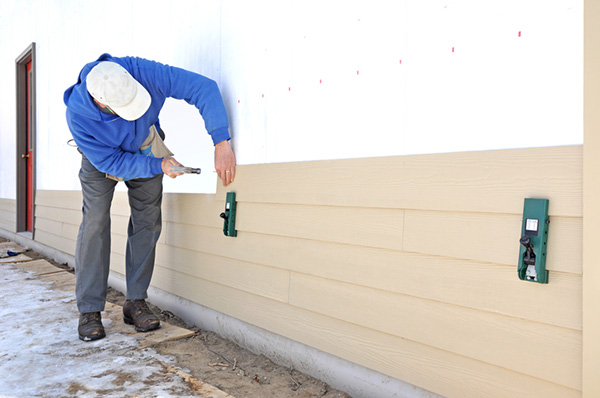 Signs Your Commercial Siding Needs Replacement
Because your property's siding is a first line of defense against weather, it's essential to make sure the siding is well cared for and protecting properly. If your commercial siding is aged or damaged, be sure to call us for an inspection and professional repair or replacement. Signs your siding needs replacement or repair include:
Loose siding panels anywhere on structure
Cracking or blistering along panels
Fading or staining
Insect damage
Dry rot or wet rot
Mold, mildew or moss growth
Have you noticed any of these telltale signs that your building may be due for a siding repair or replacement? If so, please contact The Badger Company without delay. We'll repair the damages before more costly repairs are needed.
Commercial Siding Types
The Badger Company can help you choose the best type of siding for your commercial property. We're experienced in all types, including:
We can help you weigh the pros and cons of each material when you hire us to complete your new siding installation. Contact us today for a free consultation.
Contact Us Today for Assistance
The Badger Company team works together to deliver outstanding results our customers love. We specialize in commercial siding installation for business customers throughout south Wisconsin. Trust us as your local James Hardie factory-authorized commercial siding installer. Please give us a call today at (608) 850-6282 or fill out the online form to get started.