A Local Exterior Home Repair Company
The Badger Company has been repairing and upgrading home exteriors in south Wisconsin since 1998. We're the company you can trust to get it done right the first time. We do all types of exterior and roof repair projects:
Composite shingle roof repairs
Flat roof repairs
Roof coating systems
Siding repairs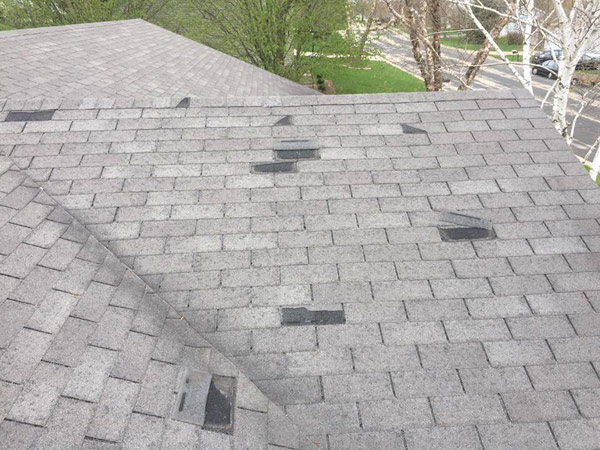 During a roof repair, it is necessary to look for any other roof damage that could lead to additional problems. If leaks are not addressed, the structure of your home may be weakened as the building frame continues to be exposed to dampness. When we're working on your roof, we'll make sure to identify any points of weakness and offer solutions now, so you don't have to return to us later on!
Why Is My Roof Leaking?
Roof leaks can be caused by many different things. Storm damage from hail, tree damage from falling limbs, damage by people walking on your roof, worn-out shingles, cracked and sun-damaged shingles … the list goes on and on. However, 90% of all roof leaks are caused by improper installation or by defective metal flashing. Rarely does the actual roofing product fail. Flashing is found around any roof penetration area such as chimneys and skylights, and valley areas where roof angles join together.
If your roof has a leak, don't delay scheduling a professional roof repair. The Badger Company is available to provide a free inspection and estimate to stop the leak fast and give you a properly working roofing system that protects your home or commercial property from further damage.
Contact Us Today for a Free Roof Inspection
We are proud to say The Badger Company is a GAF Master Elite® Certified contractor. It is your assurance that you'll be dealing with a quality, reputable and dependable professional roof repair contractor — not some "fly-by-nighter." As soon as you notice signs of damage to your roof, siding, soffit, fascia or gutters, call our team to perform an inspection. We'll determine solutions and offer a free estimate. Call us today at (608) 850-6282 or fill out the online form to get started.