Certified Commercial Repair Specialists
Get in touch with The Badger Company as soon as you notice you are in need of commercial roof repair experts. We are the roofing contractor of choice for general contractors, property managers and other business stakeholders because we deliver excellent commercial roof repair services they can rely on, every time. When you call on our team, our goal is to leave you with a roof repair that lasts the lifetime of the roof.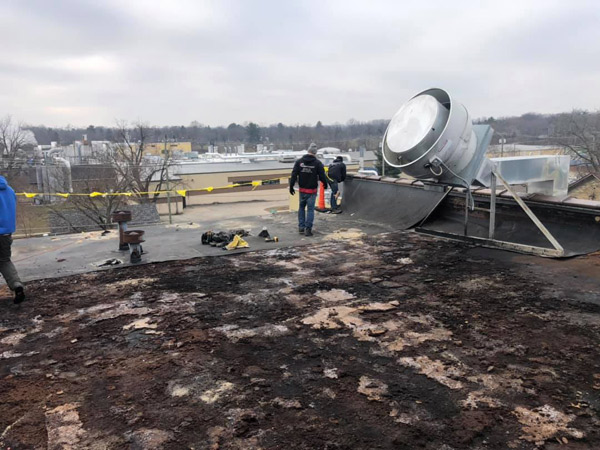 Signs You Need a Roof Repair
It is important to repair roof damages as soon as they occur, in order to prevent more costly repairs down the road. Contact The Badger Company right away if you see any of these issues:
Cracked or loose membrane/roof coating
Leaking roof
Missing or broken shingles
Sagging soffits or fascia
Dry rot or insect damage
Water spots on interior ceilings
Mold, mildew or moss growth
We are proud to be able to share our expertise in commercial roof repair to help your business's roofing investment last longer.
Why Choose The Badger Company?
The Badger Company has a strong reputation in our community for providing the best roofing and exterior construction services around. When you need a commercial repair specialist you can trust, look no further than our professional team. We have been serving customers throughout south Wisconsin for over 20 years, and we are experts in the insurance claim process if the damage results from a weather event.
Contact Us Today to Request Your Free Consultation
Call The Badger Company today for a free consultation. We will be glad to address your commercial roof repair promptly. We can provide a free estimate for our services and get your roof back to working order fast. Call us at (608) 850-6282 or fill out the online form to send us a message.