Meet the Team
The Badger Company is committed to informing property owners on the best products that the industry has to offer. We ensure excellence through high caliber workmanship and honest communication. This is the foundation on which we build our relationships.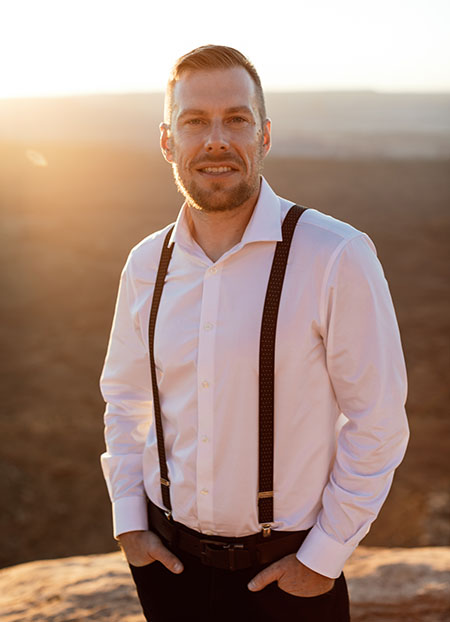 KRIS LAUFENBERG
Kris Laufenberg is the Owner of The Badger Company. He grew up in Waunakee area and graduated from the high school there in 2010. He worked his way through high school on a local dairy farm, and started his first roofing career as a laborer his senior year of high school. Kris worked his way up to crew foreman by the time he graduated from MATC in Business Management in 2013. Kris joined The Badger Company team in 2018 and successfully managed production, sales, and operations before becoming owner of the company in 2020.
He is certified and trained in a variety of products and installations including: Shingle Roofing, Metal Roofing, TPO and Rubber Roofing application, Attic Air Vent Ventilation, vinyl siding, James Hardie Fiber Cement, LP Smartside siding.
In his free time he enjoys traveling to new places and spending time outdoors with his Wife and their dogs. He enjoys sports, hiking, hunting and fishing.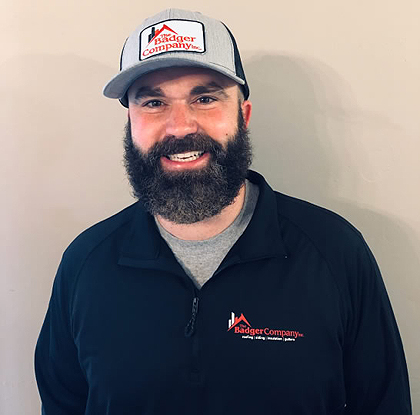 JEREMIAH MILLER
Born and raised in Wisconsin, Jeremiah spent 9 years in Colorado before returning with his wife to raise their kids back in his hometown of Sauk Prairie. As Production Manager for the Badger Company, you will see him on jobsites communicating with crews and clients on a daily basis. He is in charge of managing the production process from start to finish and is in constant contact with crews, suppliers, and customers to ensure your project runs smoothly and that you are 100% satisfied with the end result.
Jeremiah has been in the contracting business for over 20 years and enjoys all aspects of the sometimes challenging, but extremely rewarding career. His background in management, customer service, small business operations, and construction trades has been a welcome addition to the Badger Company team. Jeremiah loves learning and currently holds multiple Wisconsin licenses such as: dwelling contractor, real estate, and lead renovator.
When he's not running our production team, Jeremiah spends time with his wife, 2 kids, and their puppy enjoying the great Wisconsin outdoors. You can find them playing soccer, hiking, camping, mountain biking, and relaxing in the backyard around the firepit.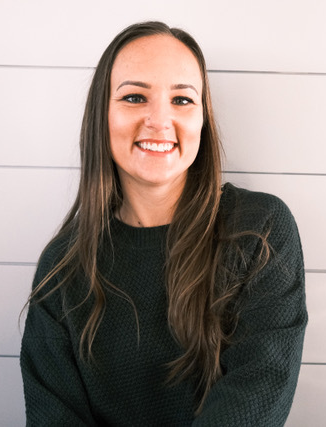 Megan Laufenberg
Megan Laufenberg is the Office Assistant for The Badger Company. You may hear her voice when you call into the office. She grew up in Cottage Grove and graduated from Monona Grove High School. She was in the dental field for 14 years and in 2021 decided to change her career and go to work with her husband Kris, who is the owner of the company.
In her free time she enjoys anything adventurous in the outdoors, dancing, spending time with her husband Kris and their three dogs River, Banks, and Kimber. She is a big animal lover and plans to get back into fostering dogs when the time is right with local rescues.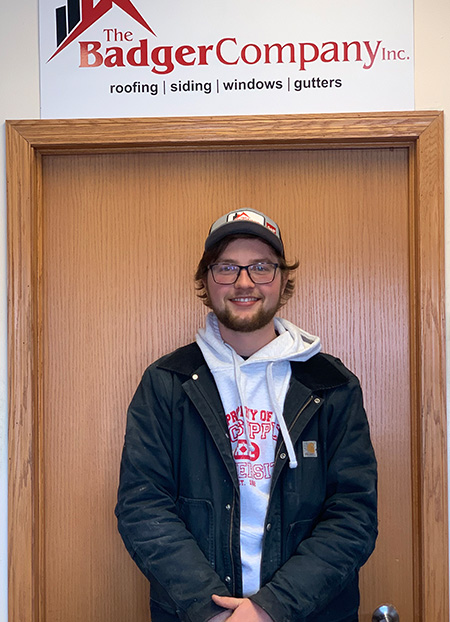 TYLER HOMAN
A Waunakee native, Tyler joined the Badger company back in 2021. His role with the company falls mainly into on site management for the roofing division, meaning if you're getting a new roof put on your home, he'll be the one making sure it gets done right. Although Tyler is relatively new to the exteriors industry, he brings a unique skill set that helps the Badger Company continue to be successful.
Tyler's favorite part of the job is being on site with the crews. The long hours and hard work is a lot easier when you're taking on the challenge with friends. It also gives him a chance to continue working on his Spanish, which negates any difficulties of working with a language barrier.
When he's not working, you can catch Tyler biking around the Madison area with his girlfriend, or up in the UP fishing and hiking with family.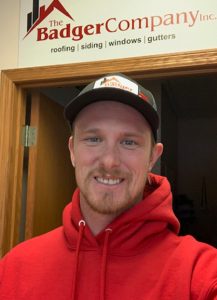 Mike Phillips
Mike grew up in Lodi and graduated in 2011 when he started working in roofing. His skills started growing in the field with roofing and gutters before he became a foreman in 2016 and an estimator in 2019. Mike was brought on as an estimator for The Badger Company in early 2022. Mike is fully versed in Shingle Roofing, Metal Roofing, TPO, Rubber Roofing application, Attic Ventilation, Insulation, Vinyl Siding and James Hardie Fiber Cement.
He has been serving the Lodi community as a volunteer firefighter since 2011, he has been a captain since 2017 and has been very involved within the community.
In his free time he enjoys hiking the outdoors, taking care of his house plants, anything on wheels and snowboarding.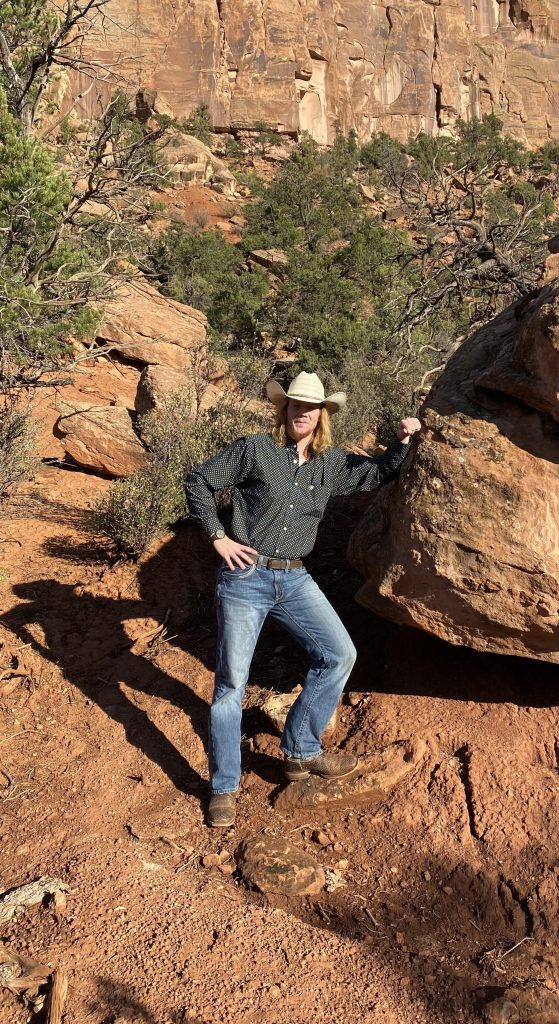 Nich Armburst
Nich is a Project Manager with The Badger Company. He moved to the Lodi area early in life.He graduated from Lodi High School in 2020. Beginning his construction career at 15 repairing, and restoring timber framed barns. Eventually moving into roofing,siding, and exterior remodeling. Despite his young age, Nich has diverse experience, and innate problem solving abilities with over five years of experience. You will find him on lots of new construction, and remodeling projects consulting with customers, and builders to ensure high quality of work, and coordinating with fellow employees and crew members. He enjoys his work, and takes great pride being in the roofing, siding and exterior remodeling industry.