We Offer Affordable Roofing & Easy Financing
The Badger Company wants to make your roofing or exterior renovation project easy. That's why we've partnered with Hearth to offer our customers a simple, affordable lending solution. Through the Hearth program, you can pay fixed monthly payments for your project.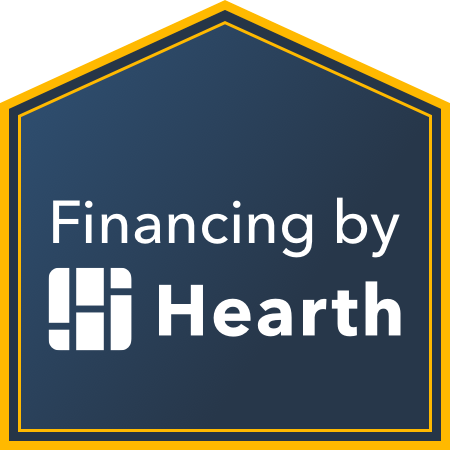 It's easy to apply, and we're here to help. When you call our team, we can discuss your financing options in detail and assist you with the application. Get in touch with us today for more information.
Loan amounts up to $100,000
Low monthly payment options
Quick funding within 1-3 days
No prepayment penalties
No home equity required
Perfect for construction projects
Contact Us Today for a Free Consultation
If you need affordable roofing or exterior construction financing, Hearth is the perfect choice. The Badger Company is proud to partner with Hearth to get you the roofing, siding, gutters or insulation you need. Contact us today to schedule your free consultation and get a free estimate for our services. Call us at (608) 850-6282 or fill out the online form to get started.